Discover a new you with a healthy lifestyle change
Curcumin Extreme
sku C13147
$59.65 CAD
This product qualifies for free or reduced cost shipping. Learn More
Benefits
---
A factor in the maintenance of good health
An antioxidant
Helps relieve joint inflammation and associated symptoms such as joint pain when used in conjunction with conventional treatment
Helps to promote joint comfort when used in conjunction with conventional treatment

Product Classifications
---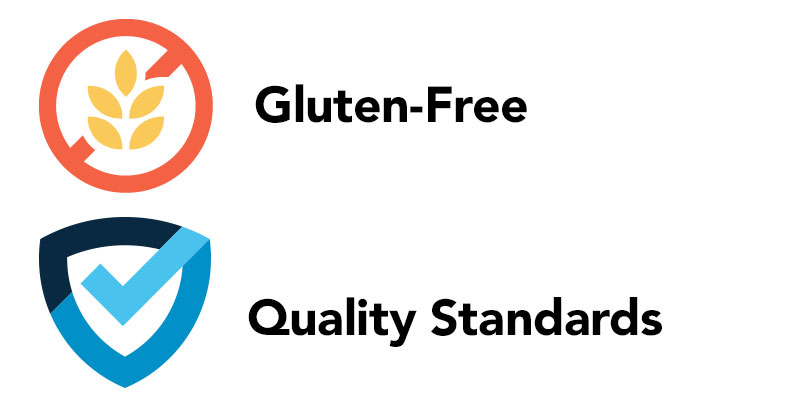 Gluten-Free - The finished product contains no detectable gluten (<10ppm gluten)
Quality Standards - GMP Operations and Standardised Ingredients
Checked For: Heavy Metals, Microbiological Contaminants, Allergens, Potency, Purity and Identity
Why Curcumin Extreme is the best!
---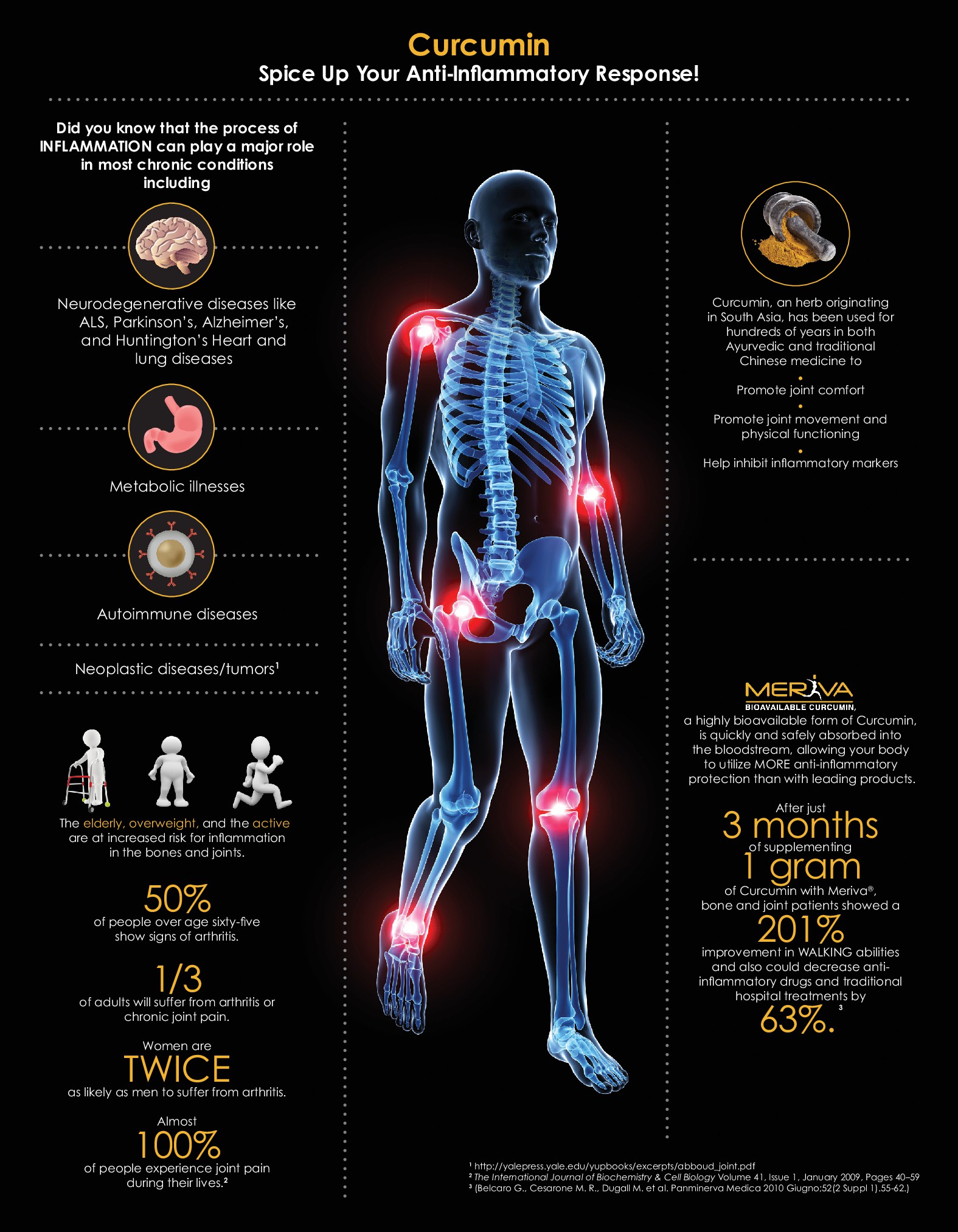 Curcumin Extreme helps relieve and promote your joints' comfort and relief from inflammation symptoms thanks to its unique formula that includes Meriva, a curcumin complex scientifically proven to have superior bioavailability and absorption rates compared to other curcumin products on the market. In conjunction with conventional treatments, Curcumin Extreme can play a key role in the maintenance of your overall health – especially the health of your joints.
Curcumin Extreme also offers antioxidant protection and helps you to maintain overall health when used in combination with conventional treatments. Curcumin Extreme's unique formula contains Meriva, a trademarked, scientifically proven form of curcumin. Meriva utilizes a patented Phytosome delivery system, meaning that it is a blend of curcumin, derived from the herb turmeric, with soy phospholipids in order to improve bioavailability. In vivo (human) studies, Meriva is shown to be absorbed approximately 2x's faster and has a 29-fold improvement in the bioavailablity over other forms of curcumin. In addition to Meriva, Curcumin Extreme also contains selenium, an essential trace mineral that has antioxidant properties and may help protect cells from damage. Selenium promotes the production of glutathione peroxidase, the body's master antioxidant. So the benefits of Curcumin Extreme with Meriva are clear:
Supported efficacy and safety
High bioavailability
Fast absorption
Ingredients
---
Turmeric Extract (Meriva)
Meriva is a complexation of turmeric and soy phospholipids in a ratio of 1:4. This complexation allows for improved absorption and bioavailability of curcumin. Soy phospholipids, when in the water medium of the digestive tract, form a micelle type structure which encircles and protects the curcumin, and allows for absorption through passive diffusion in the same fashion as fat is absorbed. Research showed up to a 20-fold improvement in bioavailablity of curcumin versus standard extracts. For centuries turmeric has been revered by Ayurvedic medicine (traditional form of medicine in India) for its diverse and powerful healing properties.

Studies have shown that curcumin has antioxidant, anti-inflammatory, immune-stimulating, and neuroprotective properties. Preliminary research in people with arthritis found curcumin to be helpful in reducing inflammation and symptoms, such as pain and stiffness, possibly through the inhibition of the pro-inflammatory markers such as NF-kappaB, cyclooxygenase-2 (COX-2), prostaglandins, and leukotrienes. Further research indicates curcumin may be an effective tool for the prevention and inhibition of malignant cell growth due to its ability to inhibit these inflammatory cytokines which can stimulate cell production. Preliminary research shows that curcumin might inhibit activation of carcinogens that are metabolized by CYP enzymes, thereby helping to normalize the body's ability to metabolize and eliminate toxins. Curcumin appears to increase glutathione S-transferase (GST) activity which also plays an important role in detoxifying harmful compounds within the body.

Selenium
Selenium is a required cofactor for selenoproteins, such as glutathione peroxidase. Selenomethionine is incorporated directly into proteins because selenomethionine cannot be distinguished from methionine during the translation of mRNA into protein. This serves as a storage form of selenium and is liberated upon protein catabolism.
FAQ
---
What is curcumin?
Curcumin is present in the spice turmeric, frequently used in Indian food. Its chemical makeup is responsible for the yellow colouring of turmeric, and is often used specifically to give colour to foods. However, it may serve a more important purpose to humans.

Are any side effects associated with Curcumin Extreme?
Side effects are uncommon and are generally limited to mild stomach distress.

Are there any warnings associated with taking Curcumin Extreme?
If you are currently using Warfarin (Coumadin) or other antiplatelet/anticoagulant medications, you should not take this product. If you are taking any prescription medications or have an ongoing medical condition, you should consult your healthcare practitioner before using this product. Consult a healthcare practitioner prior to use if you have gallstones or a bile duct obstruction, or stomach ulcers or excess stomach acid. Women who are pregnant or breastfeeding should not take this product. Consult a healthcare practitioner if symptoms persist or worsen.

What is the recommended daily serving for Curcumin Extreme?
Take two capsules daily, with or without a meal.

Are there any human clinical trials done with curcumin?
There have been clinical trials performed with curcumin in patients with different diseases.

Can men and women take this product?
Yes. However, women who are pregnant or nursing should not take this product.

Does Curcumin Extreme contain any allergens?
Yes, Curcumin Extreme contains soy. Anyone who is allergic to soy and soy-based products should not take this product.
Science
---
Araujo, C. and Leon, L. Biological activities of Curcuma longa L. Memorias do Instituto Oswaldo Cruz. 96(5): 723-728, 2001.
Biswas, S., et al. Curcumin induces glutathione biosynthesis and inhibits NF-kappaB activation and interleukin-8 release in alveolar epithelial cells: mechanism of free radical scavenging activity. Antioxidants and Redox Signaling. 7(1-2): 32-41, 2005.
Funk, J., et al. Turmeric extracts containing curcuminoids prevent experimental rheumatoid arthritis. Journal of Natural Products. 69(3): 351-355, 2006.
Jagetia, G. and Aggarwal, B. "Spicing up" of the immune system by curcumin. Journal of Clinical Immunology. 27(1): 19-35, 2007.
Juge, N., et al. Molecular basis for chemoprevention by sulforaphane: a comprehensive review. Cellular and Molecular Life Sciences. 64(9): 1105-1127, 2007.
Kim, G., et al. Curcumin inhibits immunostimulatory function of dendritic cells: MAPKs and translocation of NF-kappa B as potential targets. Journal of Immunology. 174(12): 8116-8124, 2005.
Lim, G., et al. The curry spice curcumin reduces oxidative damage and amyloid pathology in an Alzheimer transgenic mouse. Journal of Neuroscience. 21(21): 8370-8377, 2001.
Lin, J. Molecular targets of curcumin. Advances in Experimental Medicine and Biology. 595: 227-243, 2007.
Maheshwari, R., et al. Multiple biological activities of curcumin: a short review. Life Sciences. 78(18): 2081-2087, 2006.
Salvioli, S., et al. Curcumin in cell death processes: A challenge for CAM of age-related pathologies. Evidence-based Complementary and Alternative Medicine. 4(2): 181-190, 2007.
Shishodia, S., et al. Curcumin: getting back to the roots. Annals of the New York Academy of Sciences. 1056: 206-217, 2005.
Thangapazham, R., et al. Multiple molecular targets in cancer chemoprevention by curcumin. AAPS Journal. 8(3): E443-E449, 2006.
Yadav, V., et al. Immunomodulatory effects of curcumin. Immunopharmacology and Immunotoxicology. 27(3): 485-497, 2005.
Cheng, Y., et al. Effects of curcumin on peroxisome proliferator-activated receptor gamma expression and nuclear translocation/redistribution in culture-activated rat hepatic stellate cells. Chinese Medical Journal. 120(9): 794-801, 2007.
Farombi, E., et al. Curcumin attenuates dimethylnitrosamine-induced liver injury in rats through Nrf2-mediated induction of heme oxygenase-1. Food and Chemical Toxicology. 46(4): 1279-1287, 2008.
Kaur, G., et al. Inhibition of oxidative stress and cytokine activity by curcumin in amelioration of endotoxin-induced experimental hepatoxicity in rodents. Clinical and Experimental Immunology. 145(2): 313-321, 2006.
Mathuria, N. and Verma, R. Ameliorative effect of curcumin on aflatoxin-induced toxicity in DNA, RNA and protein in liver and kidney of mice. Acta Poloniae Pharmaceutica. 64(6): 497-502, 2007.
Naik, R., et al. Protection of liver cells from ethanol cytotoxicity by curcumin in liver slice culture in vitro. Journal of Ethnopharmacology. 95(1): 31-37, 2004.
Nanji, A., et al. Curcumin prevents alcohol-induced liver disease in rats by inhibiting the expression of NF-kappa B-dependent genes. American Journal of Physiology. 284(2): G321-G327, 2003.
O'Connell, M. and Rushworth, S. Curcumin: potential for hepatic fibrosis therapy? British Journal of Pharmacology. 153(3): 403-405, 2007.
Osawa, T. Nephroprotective and hepatoprotective effects of curcuminoids. Advances in Experimental Medicine and Biology. 595: 407-423, 2007.
Pari, L. and Amali, D. Protective role of tetrahydrocurcumin (THC) an active principle of turmeric on chloroquine induced hepatotoxicity in rats. Journal of Pharmacy and Pharmaceutical Sciences. 8(1): 115-123, 2005.
Shen, G., et al. Modulation of nuclear factor E2-related factor 2-mediated gene expression in mice liver and small intestine by cancer chemopreventive agent curcumin. Molecular and Cancer Therapeutics. 5(1): 39-51, 2006.
Shen, S., et al. Protective effect of curcumin against liver warm ischemia/reperfusion injury in rat model is associated with regulation of heat shock protein and antioxidant enzymes. World Journal of Gastroenterology. 13(13): 1953-1961, 2007.
Shu, J., et al. The study of therapeutic effects of curcumin on hepatic fibrosis and variation of correlated cytokine. Journal of Chinese Medicinal Materials. 30(11): 1421-1425, 2007.
Shu, J., et al. Therapeutic effects of curcumin treatment on hepatic fibrosis. Chinese Journal of Hepatology. 15(10): 753-757, 2007.
Wei, Q., et al. Inhibition of lipid peroxidation and protein oxidation in rat liver mitochondria by curcumin and its analogues. Biochimica et Biophysica Acta. 1760(1): 70-77, 2006.
Zheng, S. and Chen, A. Disruption of transforming growth factor-beta signaling by curcumin induces gene expression of peroxisome proliferator-activated receptor-gamma in rat hepatic stellate cells. American Journal of Physiology. 292(1): G113-G123, 2007.
Zheng, S. and Chen, A. Curcumin suppresses the expression of extracellular matrix genes in activated hepatic stellate cells by inhibiting gene expression of connective tissue growth factor. American Journal of Physiology. 290(5): G883-G893, 2006.
Bhattacharyya, S., et al. Curcumin prevents tumor-induced T cell apoptosis through Stat-5a-mediated Bcl-2 induction. Journal of Biological Chemistry. 282(22): 15954-15964.
Howells, L., et al. Comparison of oxaliplatin- and curcumin-mediated antiproliferative effects in colorectal cell lines. International Journal of Cancer. 121(1): 175-183, 2007.
Johnson, J., et al. Curcumin for chemoprevention of colon cancer. Cancer Letters. 255(2): 170-181, 2007.
Magalska, A., et al. Curcumin induces cell death without oligonucleosomal DNA fragmentation in quiescent and proliferating human CD8+ cells. Acta Biochimica Polonica. 53(3): 531-538, 2006.
Pal, S., et al. Amelioration of immune cell number depletion and potentiation of depressed detoxification system of tumor-bearing mice by curcumin. Cancer Detection and Prevention. 29(5): 470-478, 2005.
Perkins, S., et al. Chemopreventive efficacy and pharmacokinetics of curcumin in the min/+ mouse, a model of familial adenomatous polyposis. Cancer Epidemiology, Biomarkers, and Prevention. 11(6): 535-540, 2002.
Dairam, A., et al. Curcuminoids, curcumin, and demethoxycurcumin reduce lead-induced memory deficits in male Wistar rats. Journal of Agricultural and Food Chemistry. 55(3): 1039-1044, 2007.
Dickinson, D., et al. Curcumin alters EpRE and AP-1 binding complexes and elevates glutamate-cysteine ligase gene expression. FASEB. 17(3): 473-475, 2003.
Nishinaka, T., et al. Curcumin activates human glutathione S-transferase P1 expression through antioxidant response element. Toxicology Letters. 170(3): 238-247, 2007.
Rushworth, S., et al. Role of protein kinase C delta in curcumin-induced antioxidant response element-mediated gene expression in human monocytes. Biochemical and Biophysical Research Communications. 341(4): 1007-1016, 2006.
Scapagnini, G., et al. Curcumin activates defensive genes and protects neurons against oxidative stress. Antioxidants and Redox Signaling. 8(3-4): 395-403, 2006.
Shukla, P., et al. Protective effect of curcumin against lead neurotoxicity in rat. Human and Experimental Toxicology. 22(12): 653-658, 2003.
Ye, S., et al. Effect of curcumin on the induction of glutathione S-transferases and NADP(H):quinone oxidoreductase and its possible mechanism of action. Acta Pharmaceutica Sinica. 42(4): 376-380, 2007.
Zheng, S., et al. De novo synthesis of glutathione is a prerequisite for curcumin to inhibit hepatic stellate cell (HSC) activation. Free Radical Biology and Medicine. 43(3): 444-453, 2007.
Garcia-Alloza, M., et al. Curcumin labels amyloid pathology in vivo, disrupts existing plaques, and partially restores distorted neurites in an Alzheimer mouse model. Journal of Neurochemistry. 102(4): 1095-1104, 2007.
Ng, T., et al. Curry consumption and cognitive function in the elderly. American Journal of Epidemiology. 164(9): 898-906, 2006.
Wu, A., et al. Dietary curcumin counteracts the outcome of traumatic brain injury on oxidative stress, synaptic plasticity, and cognition. 197(2): 309-317, 2006.
Reviews
---
Curcumin
I was having a pain in my shoulder and the doc wanted to give me an injection however; I used this product and I no longer have the pain. This was the right move on my part.
Response from Customer Service
09/04/2020
Dear Valued Customer,

Thank you for taking the time to share your thoughts on the Curcumin Extreme! We are happy to hear you are pleased with the product.

Thank you again!
The Product Information Team
What a Relief!
I was suffering from knee pains about 6 months ago and my sister recommended me to try Curcumin. I did and I noticed the pain lessened after 3 days and I am free from knee pain since. I have been taking this product daily ever since!
Response from Customer Service
09/06/2020
Dear Valued Customer,

Thank you for taking the time to share your thoughts on the Curcumin Extreme! We are happy to hear you are pleased with the product.

Thank you again!
The Product Information Team
Love all the science behind this product
Been taking this product since my wife had cancer
Love all the science behind this product
Response from Customer Service
04/14/2020
Dear Valued Customer,

Thank you for taking the time to leave your thoughts on the Curcumin Extreme™! We are happy to hear you are pleased with the product.

Thank you again!
The Product Information Team
Can't Live Without Curcumin Extreme
This product is fantastic! I can't live without this important supplement. Do yourself a favor and get yourself some and take it every single day. Our bodies need this supplement especially as we get older! Thank you Market America for your wonderful products that actually work and don't contain all the extras we don't need and that are more bio-available than anything else on the market! I'm a Market America lifer!!!
Response from Customer Service
03/26/2020
Dear Valued Customer,

Thank you for taking the time to leave your thoughts on the Curcumin Extreme™! We are happy to hear you are pleased with the product.

Thank you again!
The Product Information Team
Curcumin
Love, love
Response from Customer Service
03/03/2020
Dear Valued Customer,

Thank you for taking the time to leave your thoughts on the Curcumin Extreme™! We are happy to hear you are pleased with the product.

Thank you again!
The Product Information Team