Put The Life And Light Into Your Skin Again
Lumière de Vie® Ice Roller
sku C12226
$22.70 CAD
This product qualifies for free or reduced cost shipping. Learn More
Details
---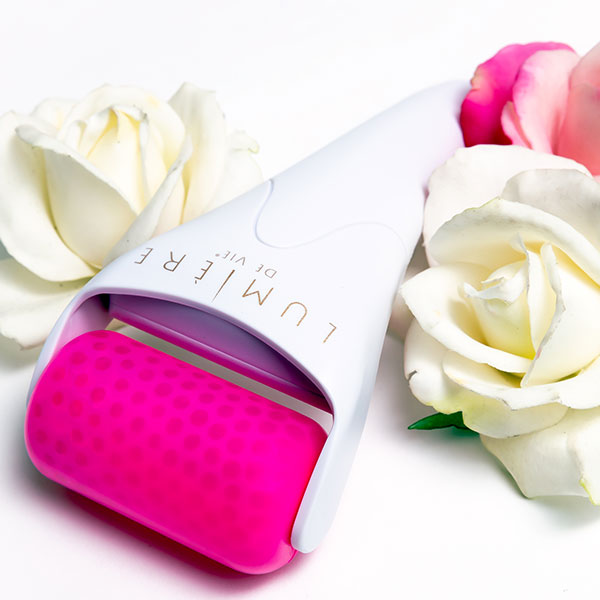 Soothe your skin with overall cooling to help reduce the appearance of redness, puffiness, and other sensitivities. The Lumière de Vie® Ice Roller can be used both morning and evening to provide a freshening sensation to the area of the skin it is applied to. This unique tool helps seal in treatments for the ultimate finish to your skin care routine. Effectively enhance your daily regimen with the Lumière de Vie Ice Roller.
Benefits
---
Best used with daily skincare regimen
Glides across skin surface smoothly
Comfortable handle allows for easy application
Cools and soothes skin to reduce the appearance of redness and puffiness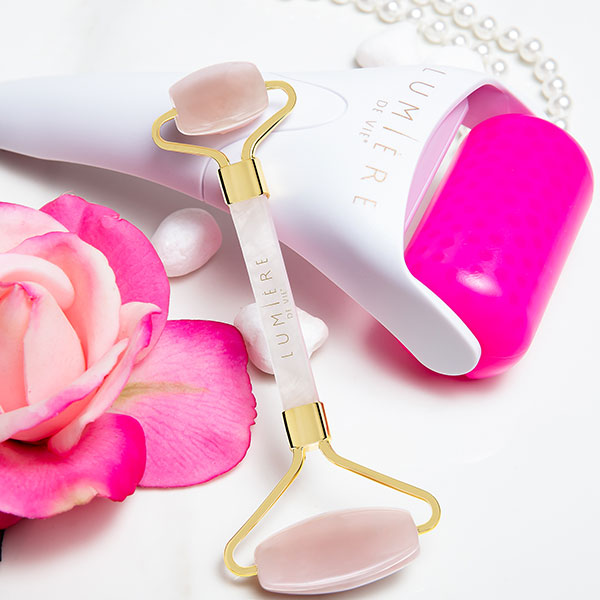 FAQ
---
How do I use Lumière de Vie® Ice Roller?
Gently apply chilled roller over desired areas. Place in freezer for up to two hours before use for best results.
How many rollers will I get?
You will receive one handheld Lumière de Vie Ice Roller.
Can the Lumière de Vie Ice Roller be reused?
Yes, the Ice Roller can easily be cleaned and stored back in freezer or refrigerator for reuse after each treatment.
How do you clean the Lumière de Vie Ice Roller?
Apply rubbing alcohol to a cotton pad and swipe over the roller. Make sure the roller has had enough time to completely dry before next treatment application. It is recommended to clean this product after each use.
Will this product work with all skin types?
Yes! Lumière de Vie Ice Roller was created to work well with all skin types.
Is Lumière de Vie Ice Roller tested on animals?
Lumière de Vie does not conduct or commission animal testing of any finished product.
Reviews
---
居家护肤spa必备
长期戴口罩之下,脸部常常处于闷热的状况,容易泛红,每晚护肤上了serum后就用它来滚一滚,真的超级舒服!也帮助镇静肌肤。所以皮肤也不太会出现太大的状况。超爱的~
Response from Customer Service
06/04/2022
Dear Valued Customer,

Thank you for the positive feedback on the Lumière de Vie® Ice Roller. We are glad that you are pleased with the product.

Thank you.
UnFranchise Services Team

Great for the Whole Family
We love the ice roller - we all use it for sore muscles! We roll it over sore areas and have gotten relief! It's great for the whole family.
Helps with pimples
Who would have thought this gem would help get rid of pimples in no time. As soon as I start to feel one, I just hold the ice roller on it for about 1 minute 1-2 times a day and typically within 24hrs it's gone! I don't leave home without this!
08/09/2019
by CHENG TZUUB
Pampering essentials
Just love the quality of the roller and its absolutely amazing price tag
Love this!
I keep this in the fridge so it's really cold before I use it. I love the contrast of the cool onto warm skin. I use it with my favourite serums in the evening. the first time I used it I had tension in my head which the roller really eased. Love how relaxing it feels.